New Hotspot in Town
There is a new hotspot in town: Make sure to check out Movida Lounge, located at 555 Second Street in SoMa.
A Persian and Mexican Fusion restaurant in the heart of SoMa– just blocks away from Oracle Park– that creates a fun, trendy environment for individuals to enjoy fusion bites and craft cocktails.
This Persian and Mexican fusion restaurant, strategically located just a stone's throw away from Oracle Park, offers a captivating atmosphere where guests can savor delectable fusion bites and expertly crafted cocktails.
Recently, I had the privilege of attending their media dinner, giving me a sneak peek into their one-of-a-kind concept. Let me assure you, Movida is nothing short of amazing!
the concept
Movida Lounge is not just a bar; it's an experience that blends the rich tapestries of Persian and Mexican cuisines. Located within walking distance of Oracle Park, this is a place where you can enjoy fusion bites and craft cocktails in an atmosphere that comes alive from Thursdays to Sundays with the curated tunes of a talented DJ. The founders are truly passionate about bringing people together through the power of distinct flavors, creating a gathering place that unites the community.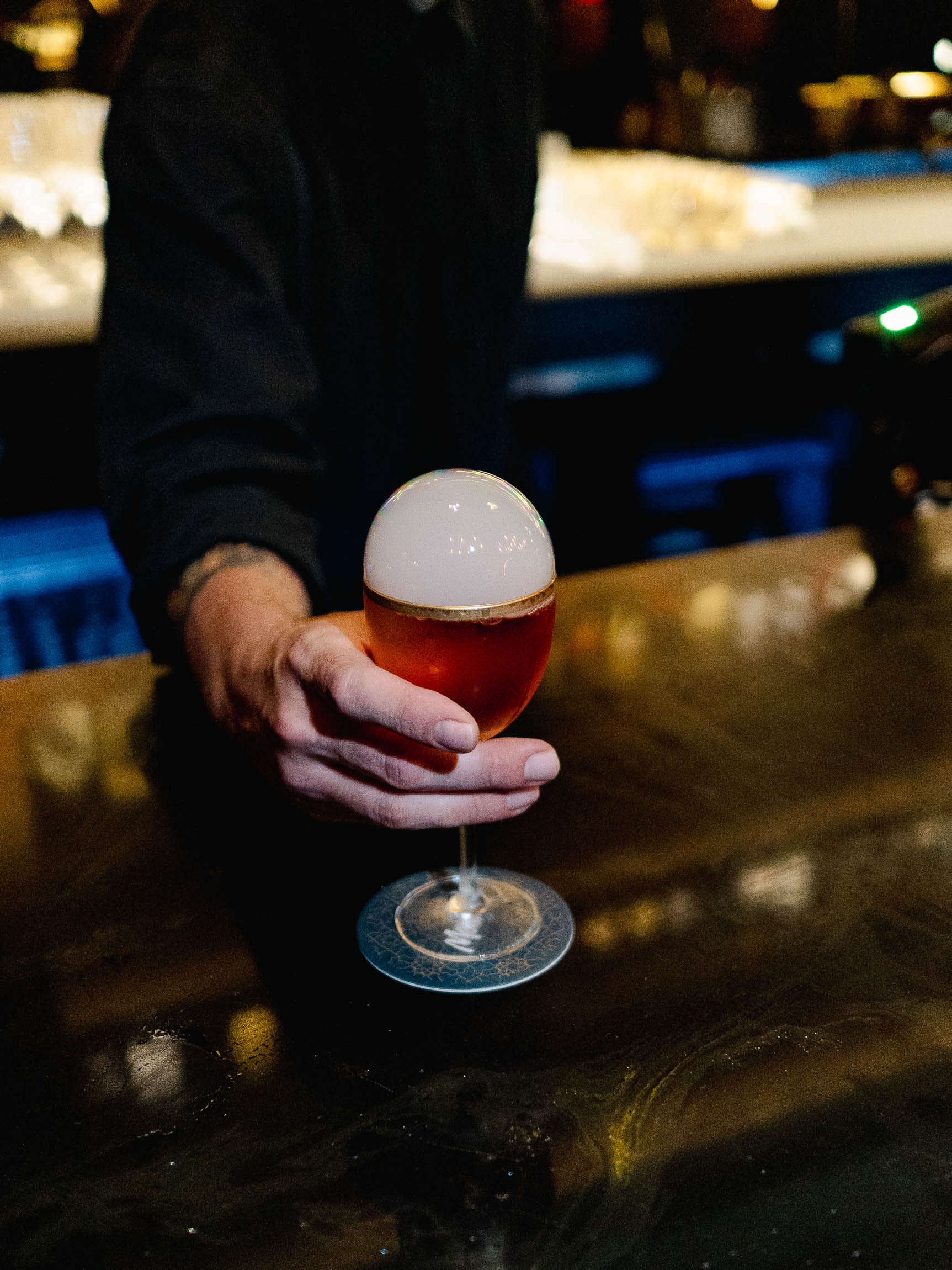 the design
The moment you step into Movida, you're transported to a realm where an elevated dining experience mingles effortlessly with pleasure. It's a sophisticated, glamorous, and vibrant setting that has been thoughtfully designed to enhance your dining adventure. The founders' love for crafting unique flavors isn't just about the food; it's about creating a space where the community can come together and connect.
the food
Movida Lounge's menu is where the magic truly happens. Here, the boundaries between Mexican and Persian cuisines blur seamlessly, producing an array of unforgettable, exceptionally flavorful dishes. The culinary prowess extends to their bar, which serves top-notch drinks perfectly complementing the innovative culinary experience.
the cocktails
At Movida Lounge, mixology reaches new heights. The cocktails served here are more than mere beverages; they are artistic masterpieces in a glass. Each cocktail is crafted with meticulous attention to detail, offering a sensory journey from the moment you see its stunning presentation to the final, satisfying sip. Each cocktail tells a unique story and showcases the creativity and innovation that go into every concoction.