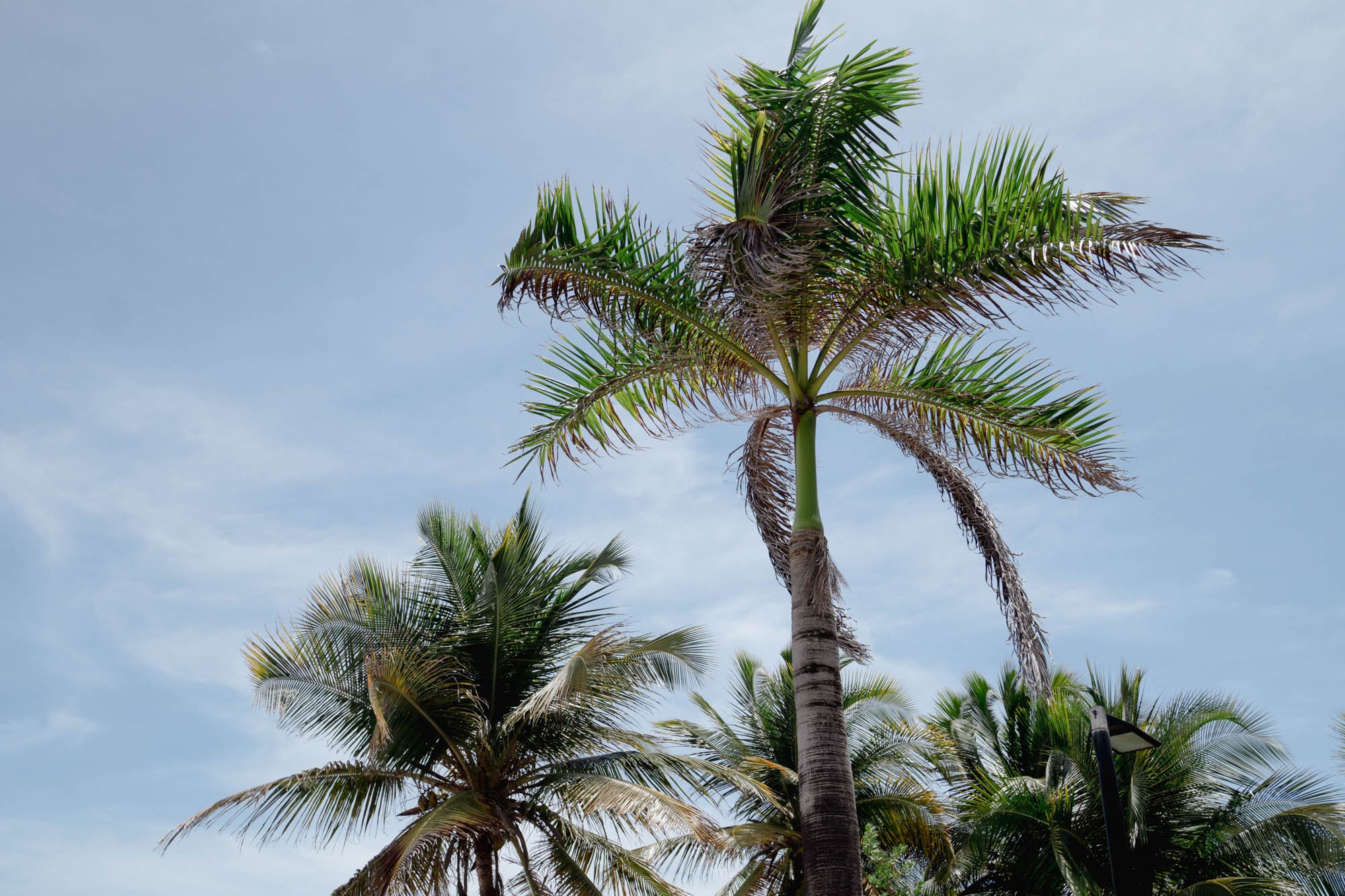 Puerto Rico
---
For our first vacation since moving to San Francisco, we opted for the Caribbean, more precisely: Puerto Rico. As a U.S. territory, Isla Verde offers a great scope of accessibility and comprehensible entry restrictions (during the pandemic), and with every large airline offering direct flights from their hubs in the South East, we took the opportunity to combine the vacation with not only one, but two city trips.
After three wonderful days in Austin, we flew to Puerto Rico. The Caribbean Island is located in the northeastern Caribbean, east of the Dominican Republic and west of the U.S. Virgin Islands, making it only a couple of flight hours from the U.S. mainland and easily accessible. Since Puerto Rico is an unincorporated territory of the United States, it also had comprehensible entry restrictions (read: none) during the pandemic, which made it the perfect island for our first vacation while living in California.
Puerto Rico is only 100 miles (ca. 161 km) long by 35 miles (ca. 56 km) wide, making it the smallest island of the Greater Antilles. It consists of an archipelago that includes the main island of Puerto Rico and several islands: Vieques, Culebra, Mona, and numerous islets.
Itinerary
Based on a friend's recommendation, we flew into San Juan––Puerto Rico's Capital––where we spent the first three out of a total of 5 nights. On day three, we took an Uber to the Airport to get our Rental Car, which we drove to the Western part of the island, where we explored Rincón and its lush surrounding.
Truthfully, although San Juan's Old Town was charming, we were not as impressed with the area around the Condado. A stretch of the waterfront with large hotel complexes and buildings dominating the skyline reminded me a lot of Miami Beach or other popular island destinations. To me, Puerto Rico kind of its charm due to that. All the more, I was relieved to see a little untouched nature and real island life with Rincón.
Boutique Hotels in San Juan
When I first scrolled through all the options that San Juan offers, I was blown away by the thoughtful designs and the dedication the owner seem to put into their apartments and hotels. There were a handful of accommodations that I would have booked on the spot––if only they had been available. Their prices also seemed to be highly reasonable. Anyway, now I know exactly where I will look next time I travel to Isla Verde.
La Botánica Hotel + Wellness Center– Ayurvedic Boutique hotel in the heart of San Juan. Puerto Rican culture is a beautiful and vibrant collage of textures, rituals, rhythms, and food.
The Dreamcatcher by DW – Something between a bed and breakfast and a boutique hotel. Each of its rooms and suites is different, but none falls short of decoration or comfort. They also offer daily Vegan & Vegetarian breakfast, guided tours, Yoga on the beach, and a gift store with goods by local makers… there's nothing more, is there?
And basically, every property was designed by Stephan, a German entrepreneur who owns several short-term rental properties in Puerto Rico, each with its unique branding and style. All his spaces share the same ideology – they are design-focused, hyper-curated spaces with a laid-back sense of luxury:
Boutique Hotels in RiNcón
Casa Islena Inn Rincón – Amazing location right at the beach where you get to watch the surfers every morning and the sun set over the Caribbean Sea at night.

Hola Paradise – Idyllic beachfront penthouse with private plunge pool.

The English Rose – Since we stayed The English Rose, I wrote an entire blog post about our experience there.
What to do in Puerto Rico
Well, first things first. Who doesn't travel to a Caribbean Island without having their turquoise waters and white sand beaches in mind? Obviously, one of the best things to do in Puerto has something to do with the beach. Catch some sun on one of the island's 300+ stretches of the white strand, or do some water sports, like kayak, surfing, or snorkeling. Here are things that we did in Puerto Rico:
Walk along the Cornado Beach Front

Explore Old San Juan, Puerto Rico's Old Town

Drive to another part of the island (we chose Rincón as the absolute remote, dreamy destination with great beaches, a unique art & crafts scene, and cute boutique hotels)

Enjoy a rum tasting (Did you know that Puerto Rico is the world's leading rum producer?) or taste a true island original: The Piña Colada

Visit the Rainforest: From the Central Mountains to El Yunque National Forest, Puerto Rico has many waterfalls and lush countryside to explore.