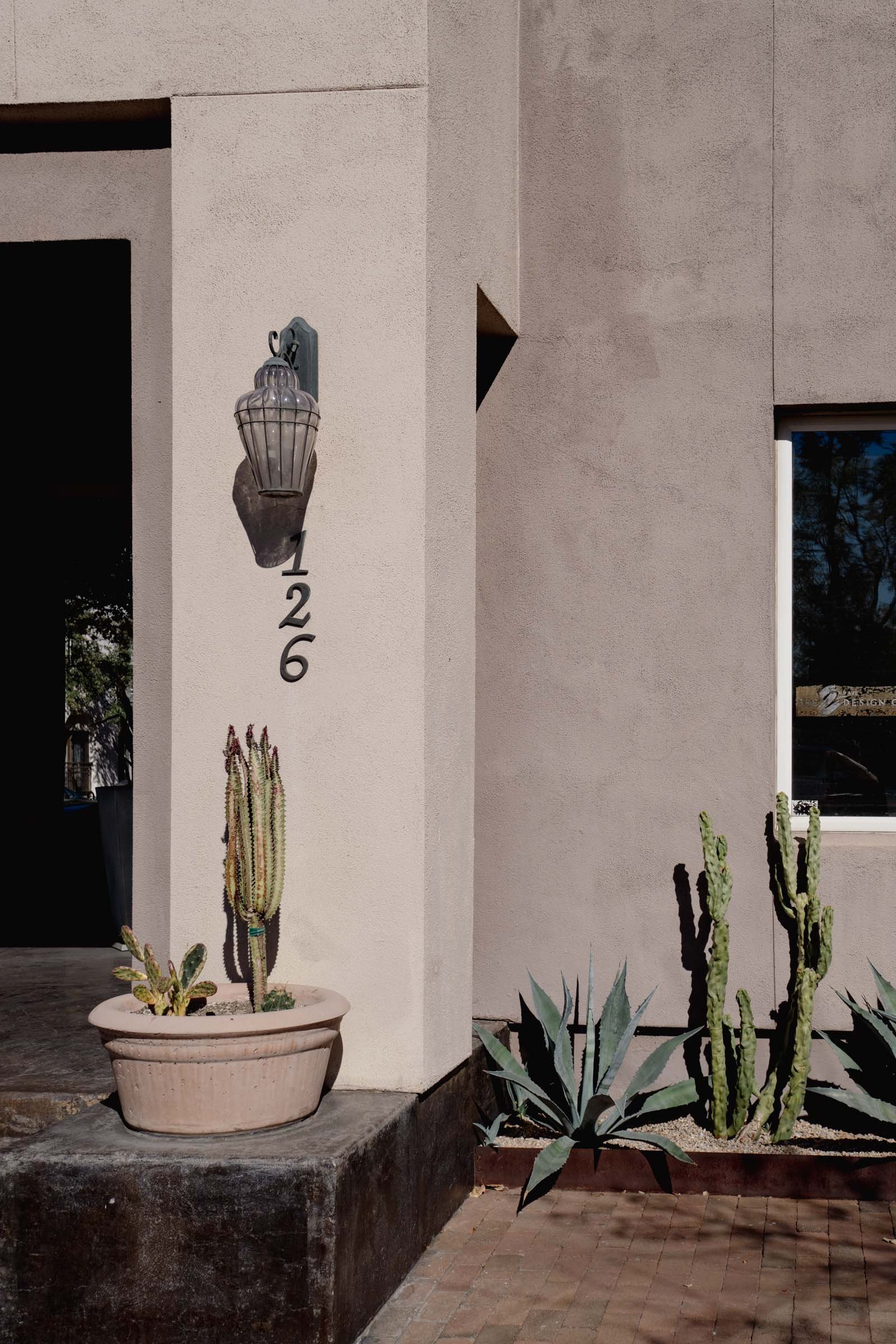 A weekend trip to Phoenix | Travel Diary
---
If you read my bucket list, you know already that we have planned to visit a new US state every month in 2022. And with Phoenix just being a short flight away from San Francisco, it makes the ideal getaway for a winter break weekend in February.
Arizona is a Southwestern state with varied topography, with Phoenix providing a low desert climate all year round. In winter, the city cools down to the low 60s and 70s, making it a great time to vacation. Funny enough, our friends happened to fly to Phoenix at the same weekend but would drive two hours north to Flagstaff, which is–during wintertime–a popular destination for skiing, as it is located at 7,000 feet above sea level. That also shows how varied the climate and the topography of Arizona actually are– while we were drinking Margaritas at our sunny rooftop bar, our friends had fun in the snow.
How we got to Phoenix
Since Phoenix is only a two-hour flight away, we took a plane on a Friday afternoon and returned to SFO on Sunday in the late evening. Other than our trip to Seattle, we didn't make the same mistake in taking an UBER or any other kind of public transport, which may cost you up to $150 for a short drive, but instead opted for SFO long-term parking, which was surprisingly affordable. They currently give you a day off for your pay for parking every day, which brought our parking from Friday to Sunday evening to a total amount as little as $36. That's less than you would spend on a one-way taxi ride. From the long-term parking, you can take the AirTrain, which runs every couple of minutes and takes you to the terminals within less than 20 minutes. Super convenient and a great tip I can share with anyone living in SF or the Bay Area.
Phoenix, Uptown, Downtown, and everything in between
This brings me to the next point: Phoenix doesn't have one center, but spreads in three different areas over the city, specifically – Downtown, Midtown, and Uptown. And the Art District if you want to add that to the list. And even though the descriptions don't really apply anymore to a city that has sprawled out so much, they are still used, with affection, by people who live and work there.
The Art District
Roosevelt Row in downtown Phoenix's walkable Arts District, home to art galleries, restaurants, bars, and boutique shops in a landscape dotted by colorful street art. Popular events in the neighborhood include the monthly First Friday that we happened to be welcomed with when we arrived on a Friday night, as well as the Sidewalk Saturday which is basically a flea market around the 9000 sq community gathering space The Churchill.
There is an eclectic mix of bars and restaurants throughout Roosevelt Row, with two or three courtyards (as The Churchill, the Pemberton, and one other) offering truck food, and lots of space for creativity, sociality, and lots of arts and crafts.
It's nearly impossible to turn a corner on Roosevelt Row without seeing a mural. Local artists such as the Mural Mates.
And last but not least, there are many local goodies and chachkies in Roosevelt Row. If you're looking for souvenirs to bring home to family and friends, or want a trinket to remember your trip, stop by Phoenix General, Bunky Boutique, or MADE Art Boutique, full of locally made goods.
What we did in Phoenix
If you've followed this blog along, you know what my trips are usually all about: Staying in fun boutique hotels, indulging in foodie-heaven restaurants, drinking lots of coffee and wine, and generally just strolling around. Basically, walk the city – as far as this is possible in American cities anyway. Phoenix, with a walking score of 41 (which means most errands require a car) is not the best city to explore on foot, but we still made it possible to stroll around a lot. However, Phoenix Downtown actually has a better walking score of 91. Thus, as long as your accommodation is located somewhere within that area, you can pretty much walk everywhere.
To other locations far off, we booked Uber and Lyft which was, in total, still more cheaper and convenient than having rented a car. If we ever went back to Phoenix though, we would probably opt for a rental car to be able to drive around Arizona, maybe visit Scottsdale, the mountains, or Sedona County which was recommended by many, especially locals.
But again, since this was just a weekend trip, and we were mainly looking for a change of scenery from the incredible expensive San Francisco, we pretty much walked and ate us through the city, which is why this Travel Diary is again very short and rather works as a main link for various things I can recommend, such as restaurants, coffee shops, and – last but not least – the famous Desert Botanical Garden which truly deserves its own post that I plan to publish very soon:
Phoenix Art District

Where to eat and drink in Phoenix

The Desert Botanical Garden
Overall, the weekend in Phoenix was a nice and welcomed distraction from the incredibly expensive and rather gloomy San Francisco at the beginning of February and it has surely made me come back and explore more.