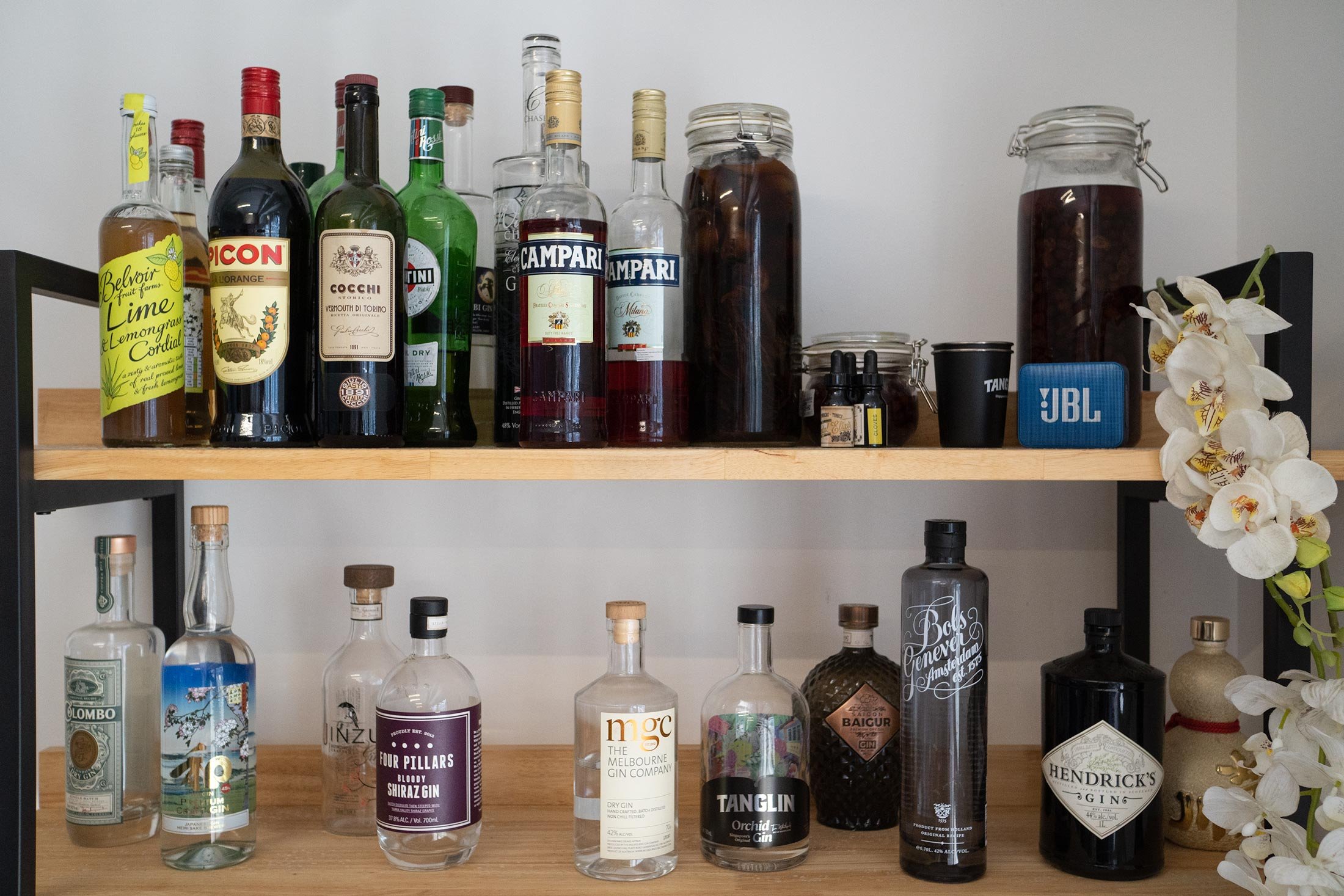 Singapore's First Gin Distillery: Tanglin Gin
The craft cocktail culture continues to grow in Singapore and with travel restrictions and borders staying closed, one has to find new ways of exploring the city-state. After spending too much money on – admittedly – wonderful drinks in Singapore's bespoke bars, we found it was time to get on the educational run and learn about those ingredients.
Luckily, Singapore does not disappoint here either, with not only one but a couple of distilleries on the 700 square feet island. With gin being one of the more popular liquors, we decided to go and see where the love for the botanical spirit comes from.
Being a whiskey lover, we had visited a whiskey distillery in Dublin before, but literally no idea of how gin was distilled or produced, frankly speaking.
What is Gin?
Hitting up my favorite free encyclopedia before the distillery visit, I learned that "gin is a distilled alcoholic drink that derives its predominant flavor from juniper berries" and apparently originated as a medicinal liquor made by monks and alchemists across Europe, particularly in southern France, Flanders, and the Netherlands. What I found interesting is that the German Wikipedia reduces gin as the main ingredient for many popular drinks, such as Martini, Negroni, or Gin Tonic, which is pretty much all I had known before myself. There are some cultural differences when it comes to alcoholic beverages, that's for sure.
The Tanglin Gin Distillery
To learn more about Singapore's locally made craft gin, we booked a tour at Singapore's first gin distillery: Tanglin Gin. It was founded by four Western expats living in Singapore and named after the Chinese Twa Twa Lang Leng, which means "Great East Hill Peaks". To put this into context: Tanglin is a planning area in the Central Region of Singapore, west of Newton, Orchard, River Valley, and Singapore River. The tiger-infested Tanglin area was once cultivated to grow Sireh, Pepper, Nutmeg, and Ginger and is today home to expats and locals alike.
One might assume that the distillery is also in that area with the same name, but it is actually not. Located pretty remotely in a warehouse-style container in Sungei Kadut in the northern, rural part of Singapore, the distillery was not what I had expected at all. However, I would later learn that it doesn't take much space to craft and distill beautiful gin.
When starting with Tanglin Gin, the founders wanted to express their love for Singapore. That's why they would use lots of exotic spices and experience around with them. Most prominent are flavors like Ajwain (Carom Seed) which represents the plenty of Indian food that you'll find in Singapore, as well as Java Pepper which brings a bit of spice from the Malay cuisine. There are also some European elements that come in, such as the classic juniper, that can't be missed in any gin. All stirred together, the Tangling Gin perfectly represents what Singapore is all about: A cultural melting pot in colorful Asia.
"This is not merely a bottle of Gin—it's the Spirit of Singapore, distilled to perfection." – Tanglin Gin.
The Tour
To begin the tour, we would start with the heart of Tanglin Gin: The distillery machine. It was placed on a platform right in the center of the warehouse. Bradley explained the distillation process, and I realized that it's basically that one distillation tank doing all the magic. What essentially happens here is that the botanical herbs and spices will get loaded in, mixed with water and ethanol, and that's pretty much it.
After that, we went to a table to see, smell, and taste the ingredients typically for gin and those that Tanglin Gin uses to create their specialties. It was super fun and helped develop a sense of the gin that we would taste a little later.
All this learning was creating a thirst among us, so we were extremely grateful when we finally came to the last part of the tour: The Tasting.
The Tasting
The tasting happened in the upper level on a loft-style little patio. There, Bradley would take us through the core brand products but also some specialty products, always explaining how to mix best and with what kind of product and for which occasion. We would also be put to the test about whether we could smell the added ingredients to the gin.
The Facts
Tanglin Gin is the winner of 11 awards and is sold worldwide. The staff offers distillery visits a couple of times a day. For distillery visits and other questions, you should ask for Bradley – he is super friendly, fun to chat with, and provided helpful insights and information. Fun fact: If he's not in the distillery, you may find him behind the bar counter at Oriental Elixir, Tanglin Gin's "house bar" that has an excellent 5.0-star rating at Google and was mentioned in my Singapore bar guide before.
Tanglin Gin
5 Mandai Link, #01-06, Singapore 728654
https://www.tanglin-gin.com // info@tanglin-gin.com
Disclaimer: I was neither paid nor asked for this blog post but do this as a courtesy for all the work and the great product that Tanglin Gin is in my eyes. I have booked and paid for the distillery tour as a normal guest.
---