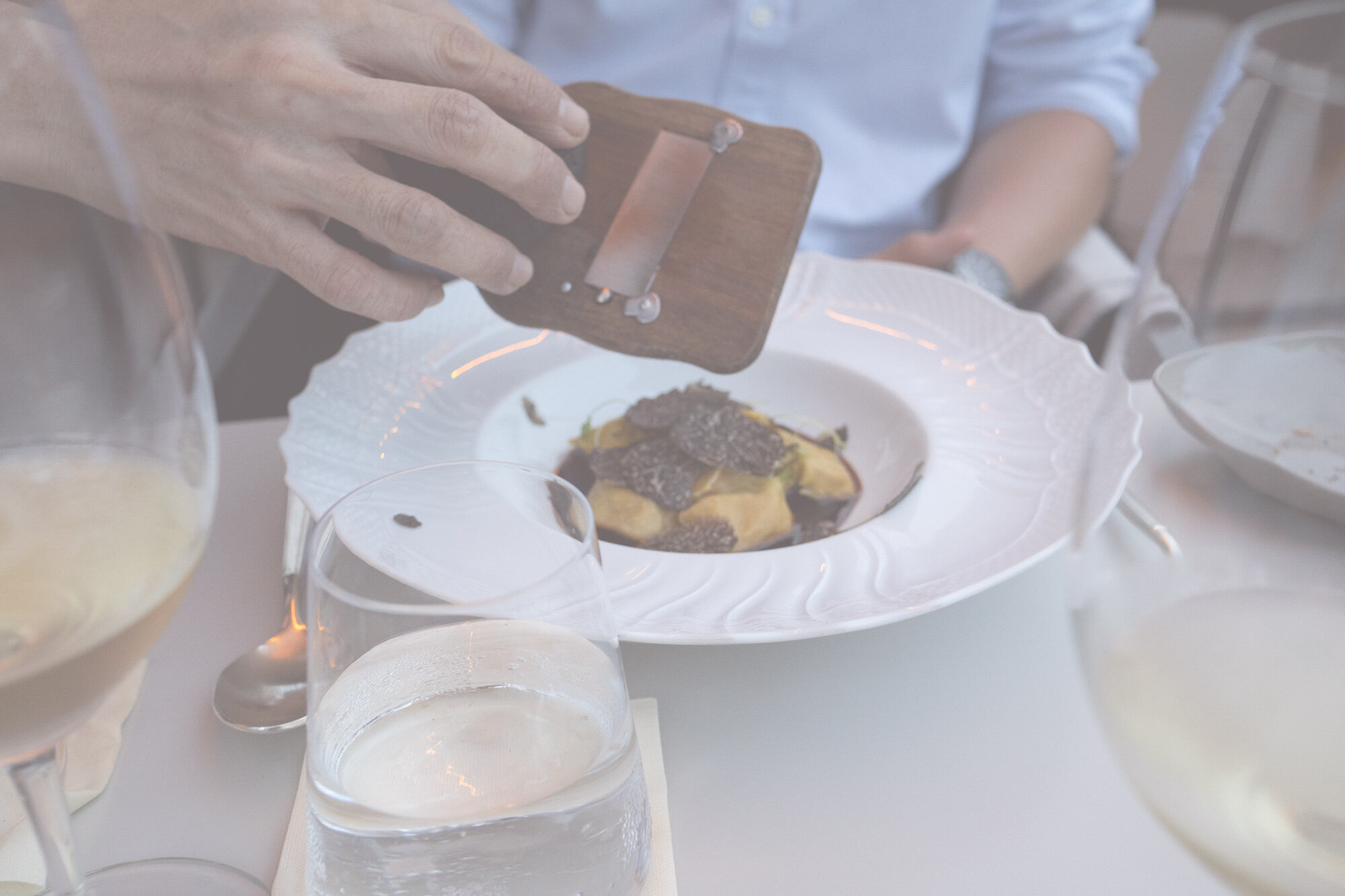 A way to indulge with great food while saving your budget: Singapore's Set Lunch Deals
Are you tired of spending a fortune for eating out in Singapore's fabulous restaurants? Me too! Luckily, some of Singapore's best restaurants offer great lunch deals during the week.
Hands down, I could always eat out. Especially in Singapore that is known for its great and versatile cuisine and has more to offer as one could possibly try out in a lifetime. But after being stuck on the little red dot for a while, eating out can be costly. If you still want to enjoy the great dining offers, but can't or won't spend so much, a set lunch might be the right option for you: For a fraction of the prices, Singapore's best and luxurious restaurants offer great deals during lunchtime. That way, you can still get the pleasure of lovely but save your budget at the same time. Here are my favorite set lunch deals in Singapore, most of which are under 40 SGD per person:
---
The White Rabbit
Combining classic European cuisine and anachronistic architecture, The White Rabbit offers "Alice in Wonderland feelings", serving the food in a beautifully restored chapel in the lush environment of Dempsey Hill.
2 COURSE: 42 SGD, 3 COURSE: 46 SGD, GLASS OF WINE: 12 SGD | Find the lunch menu here
39C Harding Rd, Singapore 249541
Weekdays, 3:00 PM
---
---
Skai
Japanese meets Scandinavia in a contemporary grill restaurant. Located on the 70th floor of Singapore's acclaimed Swissôtel The Stamford, the Skai offers spectacular views over the city.
2 COURSE: 39 SGD, 3 COURSE: 49 SGD, GLASS OF WINE: 15 SGD | Lunch Menu
2 Stamford Road Swissôtel, Level 70 The Stamford, 178882
Sunday – Friday, 11:30 AM – 02:30 PM
---
Empress
The Empress, located at the iconic Asian Civilisations Museum, offers authentic Chinese food in a stunning waterfront location with views at the Singapore River and the Central Business District. I was impressed with the imaginative vegetarian menu, featuring lots of vegetable and impossible meat.
3 COURSE (VG option): 38 SGD, 4 COURSE: 58 SGD (2 pax min), GLASS OF WINE: 15 SGD | Lunch Menu
1 Empress Pl, #01-03 Asian Civilisations Museum, Singapore 179555
Weekdays, 11:30 AM to 3 PM
---
---
// Michelin Star Restaurants
Braci
Kitchen chef Beppe De Vito serves progressive, reinvigorated Italian cuisine in Braci, located in a quaint shophouse in Boat Quay. I personally love the tucked away roof-top terrace overlooking the Singapore River and the Marina Bay Sands Hotel.
3 COURSES 58 SGD | Find the lunch menu here
52 Boat Quay, #05-01/ #06-01, Singapore 049841
Tuesday to Saturday, 12:00 PM to 2:10 PM
Rhubarb
French cuisine is probably one of the most luxurious and delectable dishes and kitchen chef Paul Longworth source the ingredients for his Rhubarb from only the best suppliers, to ensure his customers experience the most authentic haute cuisine in the Rhubarb Set Lunch Menu.
3 COURSES 52 SGD | Find the lunch menu here
3 Duxton Hill, Singapore 089589
Monday, Tuesday, Thursday, Friday, Saturday, 12:00 PM to 2:15 PM
---