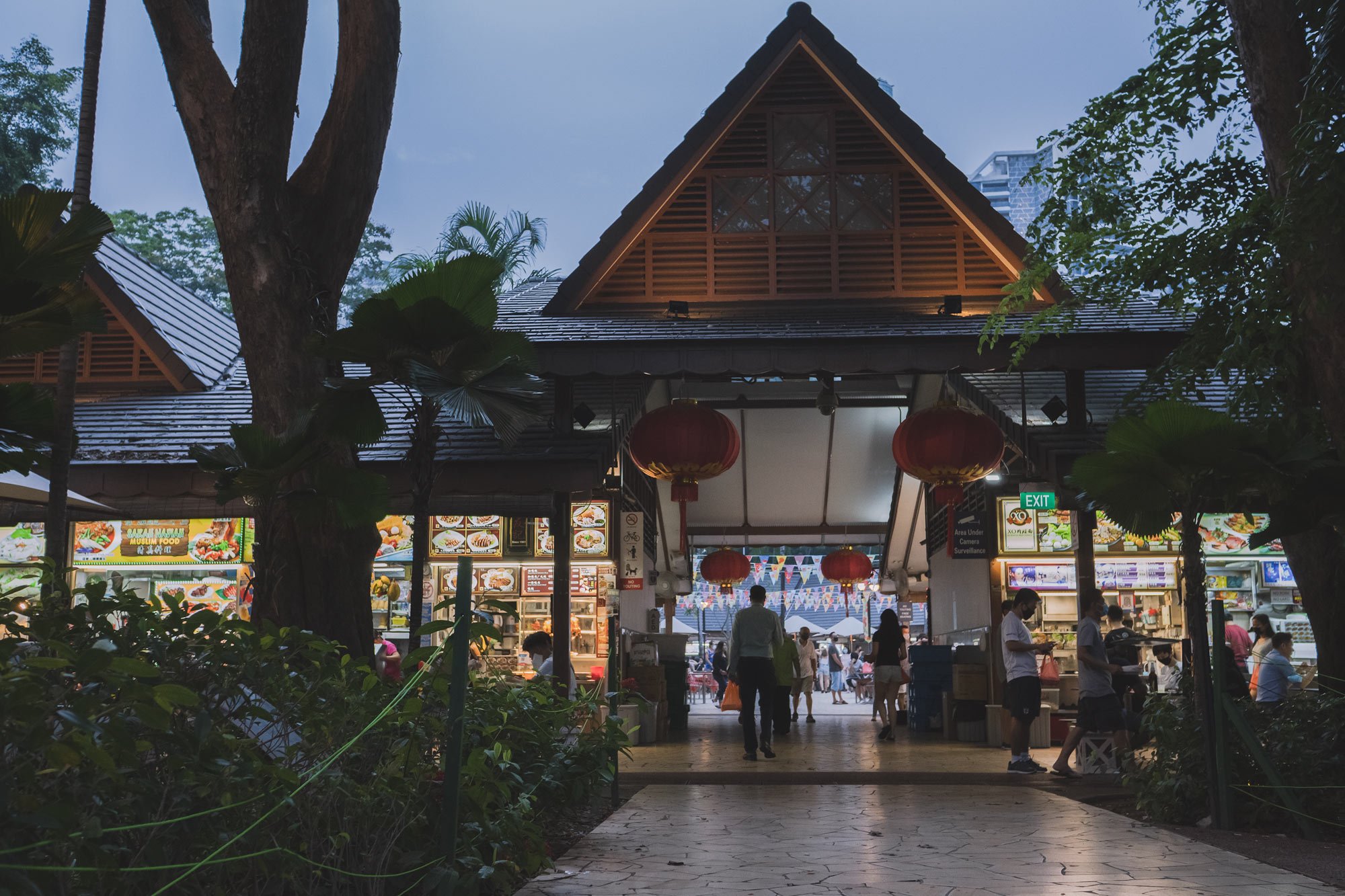 The Newton Food Centre – A Must-Visit in Singapore
Singapore offers a variety of food at affordable prices, usually found in hawker centres, which were built to provide a more sanitary alternative to other Asian country's street food establishments. One of the most popular hawker centre in Singapore is the Newton Food Centre in Newton. This buzzing hawker centre has long been one of the island's favorite eating spots, with close to 100 hawker stores. If you have watched Crazy Rich Asians, you very likely have seen the famous food court already, as it is prominently featured in one of the movie's earlier scenes. What makes it so unique is the alfresco arrangement, with the tables and seating area being placed in a large open space, surrounded by over 50 species of flowers and palms. Overall, the Newton Food Centre is a nice destination for a Sunday evening dinner with the family, visiting friends, as it reflects Singapore's culture, vibe, and food very charmingly.
---
Newton Food Centre. 500 Clemenceau Avenue North, #01-05, Singapore 229495.
---
Daniel and I are honestly not the biggest street food fans in general, but on a boring Saturday evening, we decided to give it a try. We took a grab out towards Newton, but you can easily take the MRT and get off at the nearby Newton MRT station. You can tell that this food court is distinguishing from others already when entering the area. There is an impressive entrance gate, with the stalls being placed in a square arrangement around the seating area, which the latter being usual for hawker centers. What creates the unique flair in Newton is that everything is outside, with cute lampoons hanging over the court like a tent, creating beautiful lighting after sunset.
In case you don't know, there is no service in hawker centers, though there are some humble workers clearing and disinfecting tables and chairs in between usage. Whenever you arrive, you should first look out for seating, as they are rare, and you don't want to end up with your tablet and no seating (as it happened to us in the beginning). People in Singapore reserve their spot in placing some random thing onto the table, like a bag of paper tissues or an umbrella. They call it 'chope' and everyone in the city knows this practice and that a table is taken, no matter the item. Only after choping a table, you go and visit the different stalls in order to set your meal together.
The Newton Food Centre has a lot of options for local food, so we went to a few different stalls in order to try as much as we could. We both generally avoid fish or meat from street stalls, so our choices were pretty plant-dominated. The food was good and savory, with my all-time favorite Choy Sum & Garlic Stir-Fry, a leafy green vegetable in a garlic soy sauce. We also tried the Chicken Satay with Peanut Sauce, as it has been recommended to us prior. Although everything was tasty, I have to say that it was surprisingly pricey – for street food anyway – as we ended up paying about 50 SGD in total. Adding the grab commute, this is not cheaper as a casual dinner in the neighborhood, especially if you don't drink alcohol.
However, overall, the Newton Food Centre is a must for tourists and everyone living in Singapore, as it has pure Singapore vibes and is a welcome change of sceneries for us being pretty much locked down in this city.
---