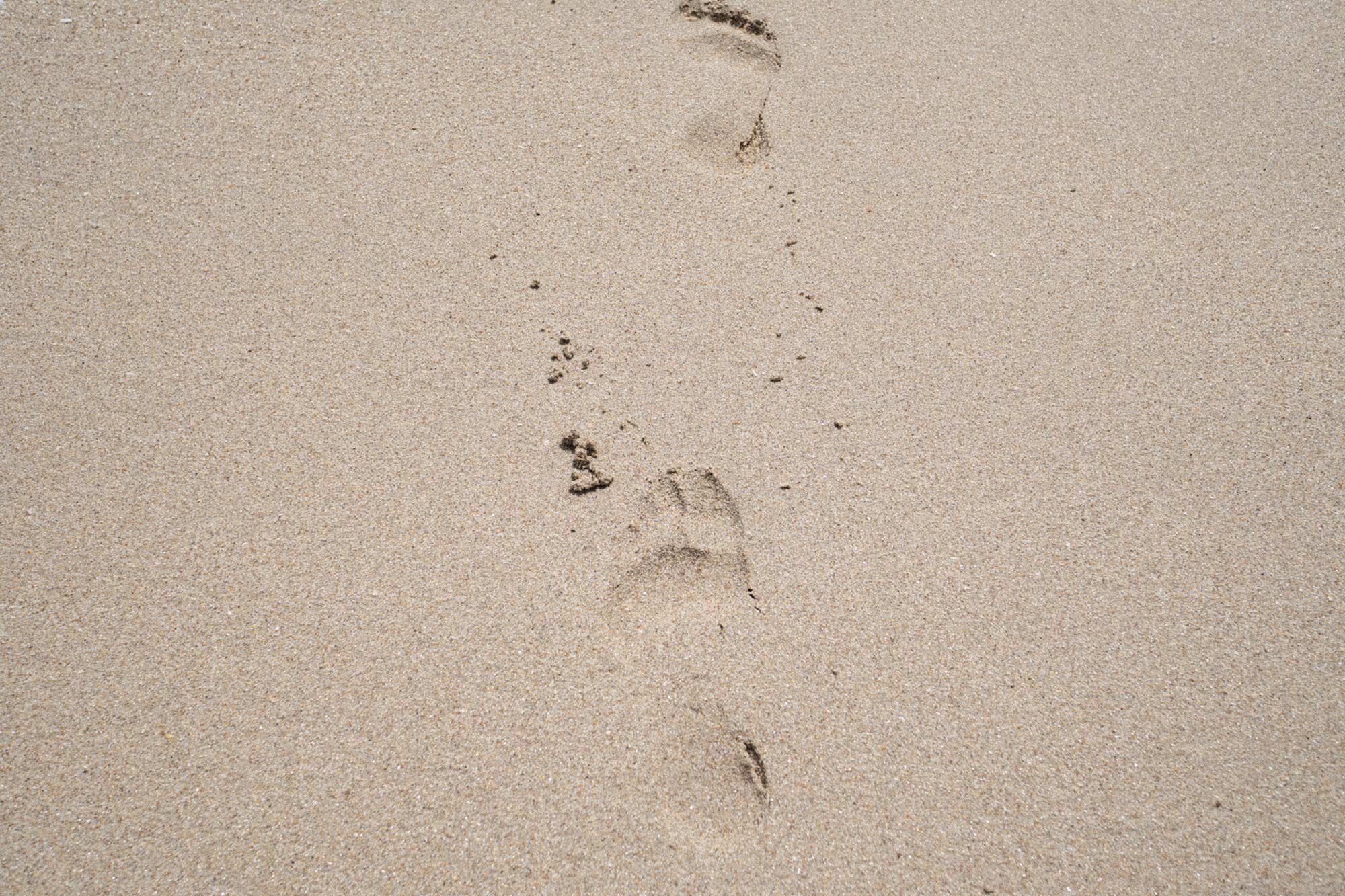 Looking for sand between your toes? Five places nearby you don't have to board a plane for | Singapore Edition
Singapore will end its Circuit Breaker, aka lockdown on June 2. Unfortunately, this doesn't imply that we can all fly out again immediately, yet it means that there is hope for a little trip to the beach in this life after all…
Even though Singapore is located in the middle of the tropics, between the Indian Ocean and the South China Sea, there is only so much you can do here. Usually, the city-state is known as the perfect travel-hub, where you can easily escape the hustle and bustle to one of the many destinations in South-East-Asia. But with limited flight operations and travel warnings (and permits) all over the place, a spontaneous short weekend trip to Bali doesn't seem realistic for now. (#cryingariver)
However, there are still a few beaches nearby that you can reach without boarding a plane. And while some of them require borders to reopen first (and travel to be allowed generally), they are still right around the corner waiting for us. The travel time will come again, somewhen. And by then, we know exactly where to head to first.
Here's to dipping our toes into the sand, ultimately, after months of social isolation!
Desaru, Malaysia
Desaru is home to pristine beaches with clear, warm and deep blue water. Aside from the beautiful beaches, the beach town with its many golf courses and world-class luxury golf resorts is known for the outdoor sport mainly. But it is also a popular surfing and snorkel spot and offering a range of water sports to visitors.
How to get there?
This Malaysian beach town is up the coast, and a quick boat ride away from Singapore. From the harbor (Tanjung Belungkor for ferries, Pengerang for BumBoats), it takes another 40 minutes by car or private driver.
Hotel
There are only 4 hotels located in Desaru and only one I can recommend, though this one is worth the trip:
x Anantara Desaru Coast Resort and Villas, Darul Ta'zim, No. 1, Persiaran Damai, Desaru Coast, Desaru, 81930, Johor, Malaysia
Malacca, Malaysia
With rows of shophouses, Peranakan antiques, winding laneways, and tasty food at every corner, this town is the ideal road trip destination. There's history, lots of culture, too much food, and many excellent photo opportunities.
How to get there?
Malacca is only a few hours of a ride away from Singapore. You can board the shuttle train at Woodlands Train Checkpoint (SG) to go to JB Sentral (MY) or have a private driver carrying you.
Hotels
x Philea Resort & Spa, Melaka, Malaysia, Lot 2940, Jalan Ayer Keroh, Off Jalan Plaza Tol, Ayer Keroh, 75450 Melaka, Malaysia
x Rosa Malacca, 212, Jalan Parameswara, Kampung Bandar Hilir, 75000 Melaka, Malaysia
Bintan, Indonesia
Bintan is one of two twin islands (the other is Batam) that is visible from Singapore. Hence, the Indonesian island with its many beautiful beach resorts is a great destination for a short getaway from Singapore. There are many hotels in various categories on the island. After all, it's a top-rated holiday destination. It's also a great place to see sea turtles.
How to get there?
Bintam is a comfortable 50-minute ferry ride from Singapore, with multiple daily departures.
Hotels
x The Residence Bintan, Kampung Galang Batang, RT.005/RW.003, Gn. Kijang, Kabupaten Bintan, Kepulauan Riau 29153, Indonesia
x The Sanchaya, Jalan Gurindam Duabelas, Plot 5, Sebong Lagoi, Tlk. Sebong, Kabupaten Bintan, Kepulauan Riau 29155, Indonesia
x Cassia Bintan, Jalan Teluk Berembang Laguna Bintan Resorts, Sebong Lagoi, Tlk. Sebong, Kabupaten Bintan, Kepulauan Riau 29155, Indonesia
x ANMON – Desert Themed Glamping Resort, Kawasan Pariwisata Jalan Raja Haji Fisabililah No.88, Sebong Lagoi, Tlk. Sebong, Kabupaten Bintan, Kepulauan Riau 29155, Indonesia
Batam, Indonesia
Batam is a small but busy island in Indonesia, just across the water from Singapore. The Island is actually closer to Singapore than it is to Jakarta. So if you are looking for a weekend break to Indonesia, then this is an excellent place to start. Batam offers a great range of unique accommodations such as superb glamping. It is also an ideal place to uncover the magical underwater world for snorkelers. In fact, six of the world's seven species of sea turtles are found in Indonesia.
How to get there?
Batam is a smooth 50-minute ferry ride from Singapore, with multiple daily departures.
Hotel
Montigo Resorts, Jl. Hang Lekiu, Sambau, Kecamatan Nongsa, Kota Batam, Kepulauan Riau 29465, Indonesia
Sentosa, Singapore
Getting away from the city couldn't be easier when we have Sentosa island right on our doorstep. And that doesn't even require any border crossing, which is a big plus in these times. The Island has several world-class beach resorts that are totally worth the money spent, especially if other options doesn't work. In this regard, Sentosa is a great place for a weekend staycation. Usually, it offers so many exciting and fun adventures to take on, such as bungee jumping and indoor skydiving. There are also a few water and amusement parks on the Island. With Singapore exiting its lockdown in three phases, I assume it takes a little longer for entertainment outlets to reopen, however, parks and public beaches will hopefully be among the first.
How to get there?
You can access Sentosa by car. If you don't own a private car, you can simply hire a Taxi, Gojek, or Grab which will take you approx. 10 Minutes (depending on where you're coming from). There is also the Sentosa Express which connects the island with HarbourFront. The trains run at an average frequency of three minutes throughout the day, the entire route takes eight minutes. Travels within Sentosa (between Resorts World and Beach stations) and back to the mainland are free of charge. However, travel from the mainland to Sentosa is charged S$ 4.
Beach Clubs
x Rumours Beach Club @ Siloso Beach
x Tanjong Beach Club @ Tanjong Beach
x FOC Singapore @ Tanjong Beach
x Ola Beach Club @ Siloso Beach
Hotels
x Capella Singapore, 1 The Knolls, Sentosa Island, 098297, Singapore
x Sofitel Singapore Sentosa Resort & Spa, 2 Bukit Manis Rd, Sentosa, 099891, Singapore
x The Outpost Hotel Sentosa, 10 Artillery Ave, #03-01, 099951, Singapore