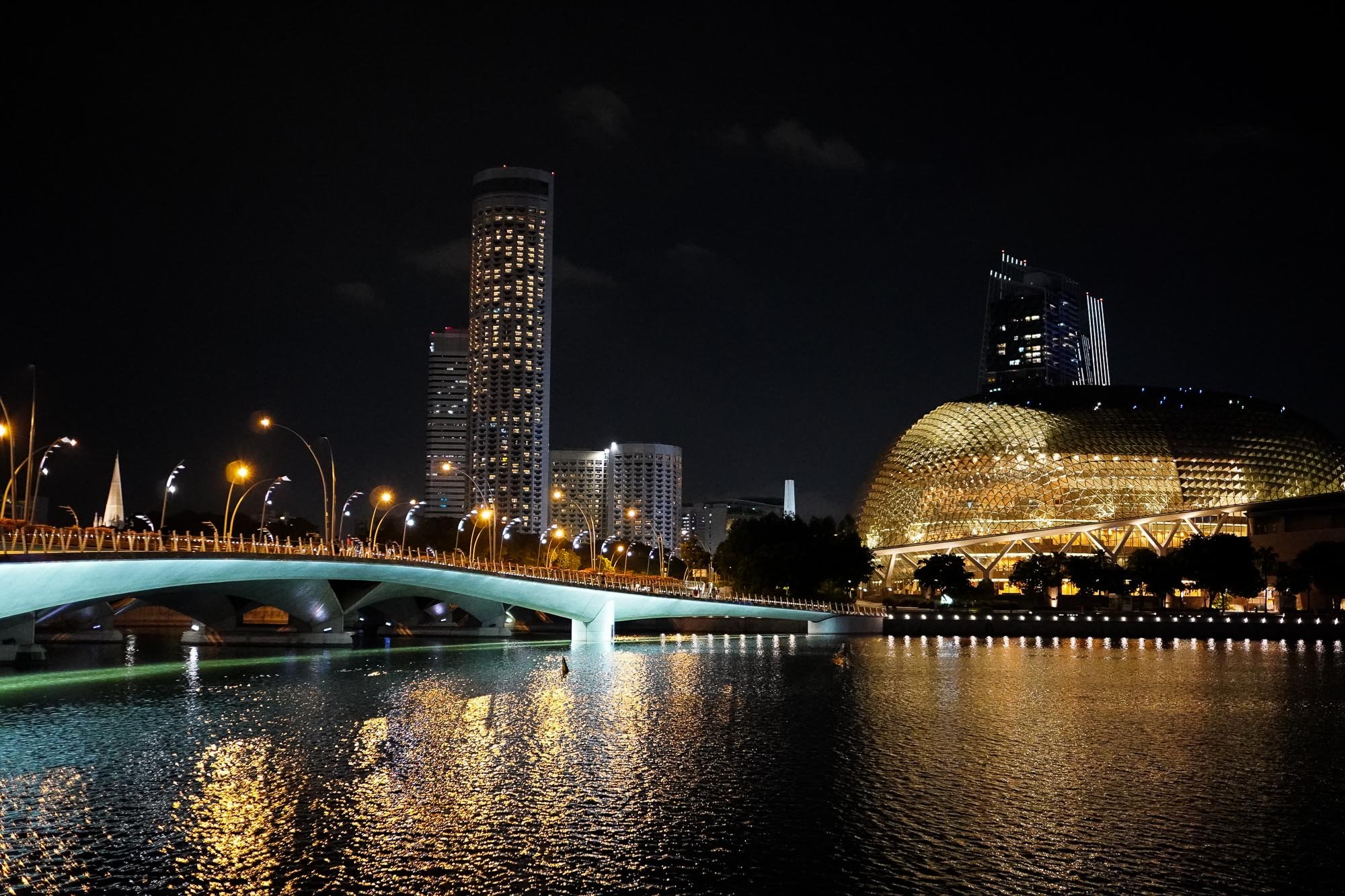 Singapore at night
During Circuit Breaker, Singapore is a ghost town. Mainly, because you are not allowed to leave the house other than for work and essential errands. Luckily, this includes working out in nature. During our last evening walk, we took the camera with us to capture a Singapore that you have never seen before.
The hotel Marina Bay Sands has become an iconic part of the Singapore skyline. During Circuit Breaker, the world-famous towers have become dark, as the city no longer accommodates guests. On April 10th, the hotel turned the lights back on to spread a message of hope and support for #SGUnited. Since then, Marina Bay Sands has been lighting up every night, visualizing the letters "SG ❤️", formed by some of its 2,500 rooms. It's tragic yet beautiful.
We hope for brighter days. In the meantime, the skyline is beautiful to watch, even in this empty state.