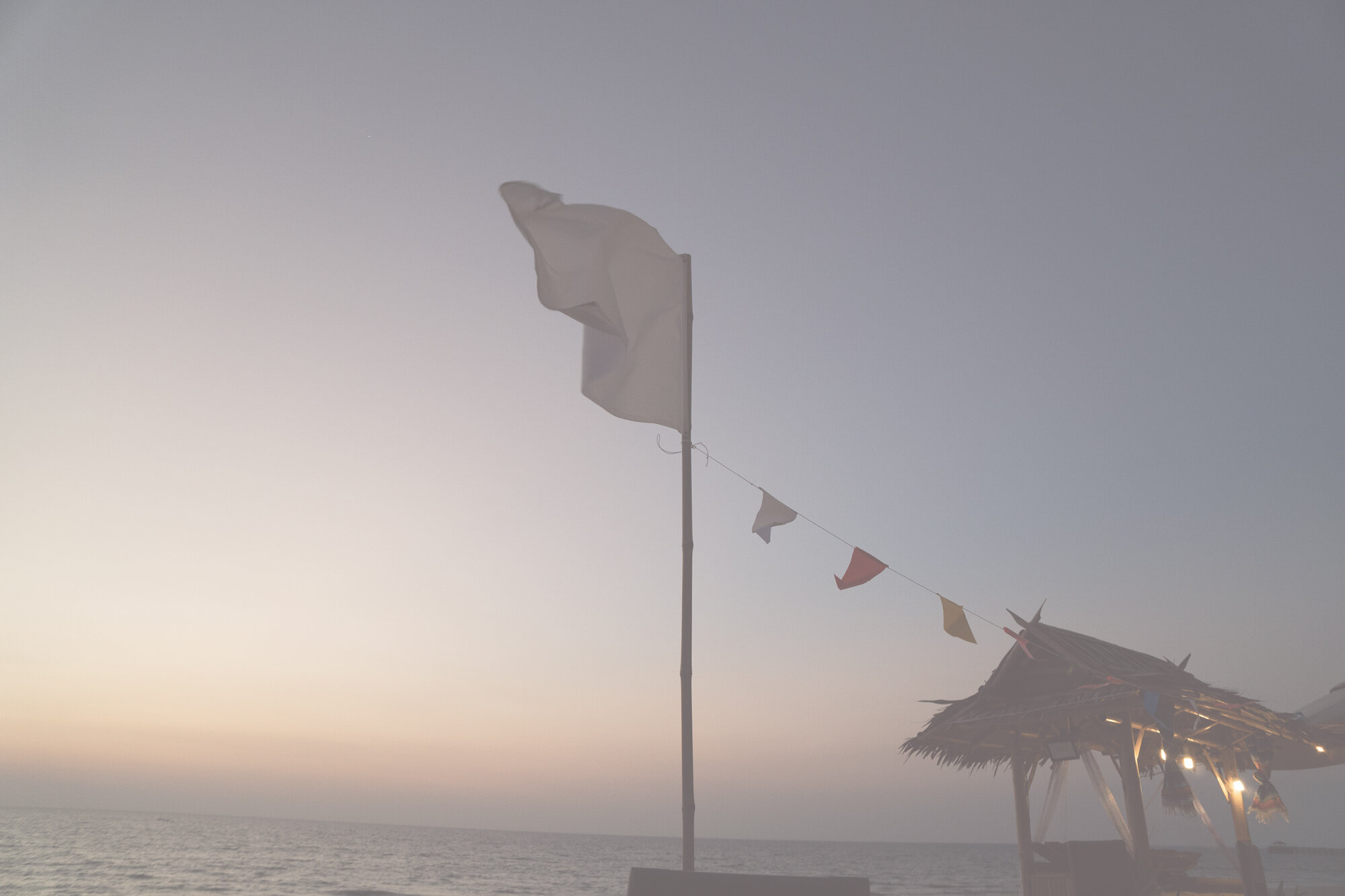 Northern Phuket
People these days are not exactly raving about Phuket but recommend places like Krabi or Koh Samui. For our first trip to Thailand, however, we still decided to give Phuket a try. It was just for a long weekend anyway, and the short travel time and cheap flight tickets were reasons enough. However, when it came to the best place to stay within the area, we listened to advise of followers and friends and decided against a hotel at famous and crowded Patong Beach. Instead, we looked for accommodation in the northern part where it is supposed to be calmer and more relaxed yet less to do. Eventually, we stayed at the akyra Beach Resort (that I cannot precisely recommend tbh) which is located on Natai Beach, a short 20 minute drive from Phuket International Airport.
On a Thursday evening, we flew out from Changi Airport Singapore (SIN) to Phuket (HKT) with Scoot TR652. Shortly before touching down, Thailand's coast with its rocky but calm sea magically welcomed us.
We didn't have a rental car but took a taxi from the airport. Initially, we planned to take Grab, which is unfortunately banned in the airport area. The price of the taxi ride is somewhat negotiable. We paid 850 Thai Baht (approx. 37 SGD) for a 30 km-long drive to Natai Beach.
For this short trip, we would spend our time only in our hotel resort. So basically, what we have done was alternately lay on the beach, pool, or paddleboards in the water.
Looking at the temperatures, it was boiling most of the time. It was so hot that the sand would burn, especially in the afternoon. And so was the sun. We certainly caught some tan during the few days in Thailand.
To refresh ourselves, we would go into the sea regularly. The water in Thailand is cristal clear and has a beautiful color. From our paddle boats, we could see lots of different fish and also some big, purple jellyfish that looked rather dangerous. It's not very comfortable to go into the water, though, as a hundred of little transparent jellyfish (or something similar) bit you in the sea, which gives you a tingling feeling during your swim. I didn't enjoy it much, which is why I tried to spend most of the time on the board.
Next to beaching, we ate a lot, worked out, but mostly we would just relax. That's why this is not a classic travel diary but a sequence of photos from our weekend in Thailand.
From a price point, I have to say that Phuket is not as cheap as I'd expected it to be. I don't know if the prices vary when you book from somewhere else, but from a Singapore perspective, it is quite expensive?! For us, it was certainly not a bargain to fly to Phuket, and the prices for food and wine were – at least in our hotel – quite high!
On another note, there are quite a few food courts and stalls. While on vacation, we prefer dining in, preferably on the beach and with a pleasant atmosphere. Also, particularly in times of the Coronavirus, we wouldn't mess with our luck and try food from insanitary looking stalls. However, I expect those places to be much much cheaper, so if you are okay with street food, your experience might be different.