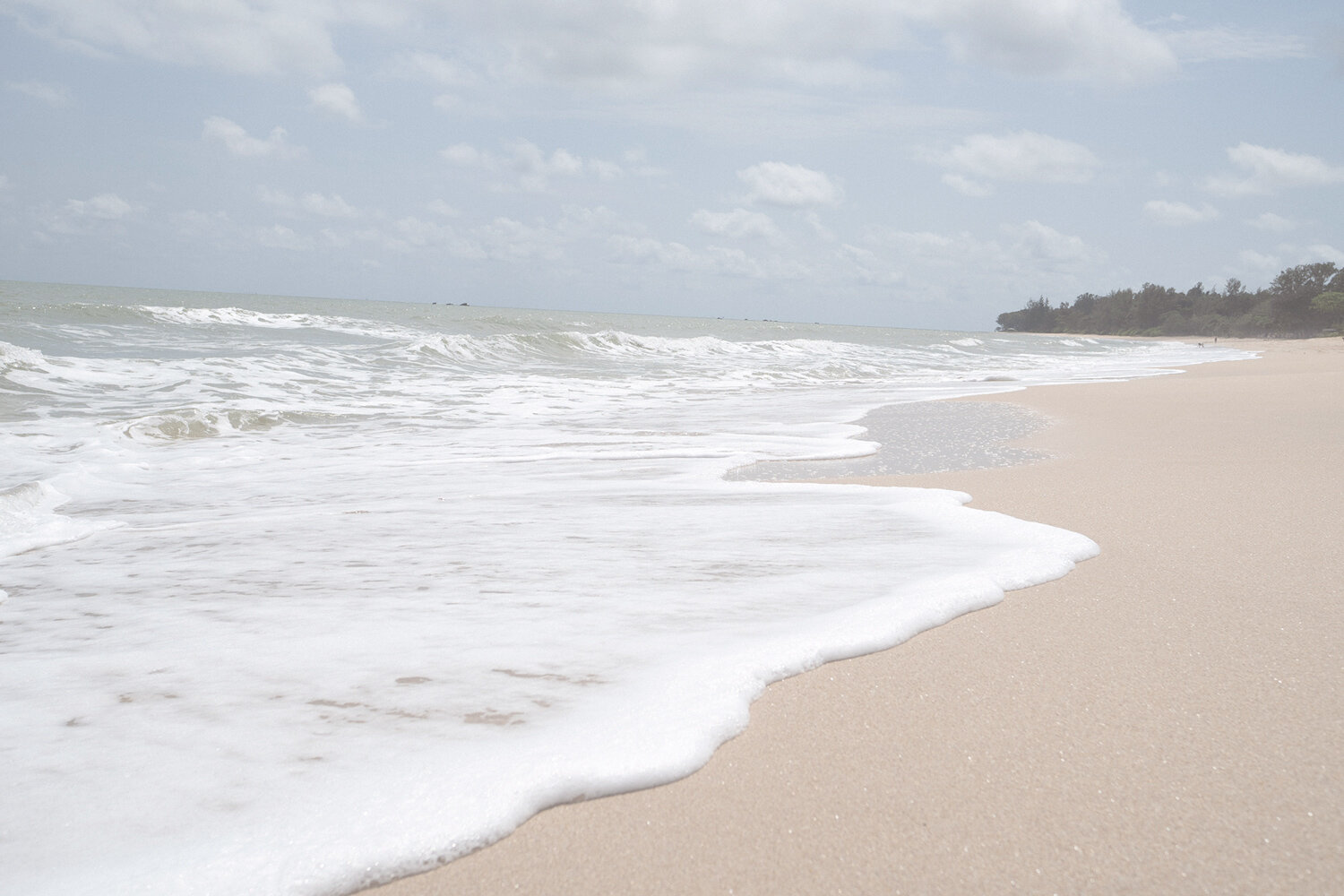 Desaru Beach
On Chinese New Year 2020, we spontaneously decided to travel to Desaru, a small beach resort area in Malaysia. Normally, you can easily reach it from Singapore by ferry or car. As we were so spontaneous in our decision and everything was booked we were forced to try out a different way to travel in Singapore: We went by bumboat. Apparently, the usage of the word bumboat is unique for Singaporeans. Other than the small boats used to ferry supplies to ships moored away from the shore, the Singaporean bumboat is used for small water taxis that take tourists on short tours. If you expect an all-inclusive serviced ferry ride, I'm afraid you're wrong, though. Even though those bumboats work as a water taxi, they still appear like a small supply boat and are not comfortable nor luxurious. Next time, I will certainly make sure to take the ferry instead, though the bumboat costs half the ticket price (approx. 14 SGD/person), so if you look for a cheep but efficient way to commute between Singapore and Malaysia, this option could be for you.
To Desaru, it takes around 40 minutes on the bumboat and another 35 minutes by taxi or private car. Located in the middle of nowhere, Desaru was one of the upcoming spots in the 80ies, especially for families. But in all honesty, there is not much left… Besides four (modern) hotels and their restaurants, and a golf course, there is absolutely nothing to discover in Desaru. Hence there aren't any boutiques, cafés, not even a precinct. Instead, there are 22 kilometers of a long beach that is extraordinarily wide, facing the South China Sea. This means that Desaru is perfect for a quick getaway from the buzzing city of Singapore – if you prefer to hang out at the beach anyway.
I mentioned there are only 4 hotels and funny enough, every hotel seems to have its own target group. So if you are looking for a couples trip over a weekend, I would highly recommend the Anantara Desaru Coast Residences. Their main restaurant, Sea.Fire.Salt. grills seafood and meat to perfection at the beach front als serves drinks from the bar in a vibrant atmosphere.