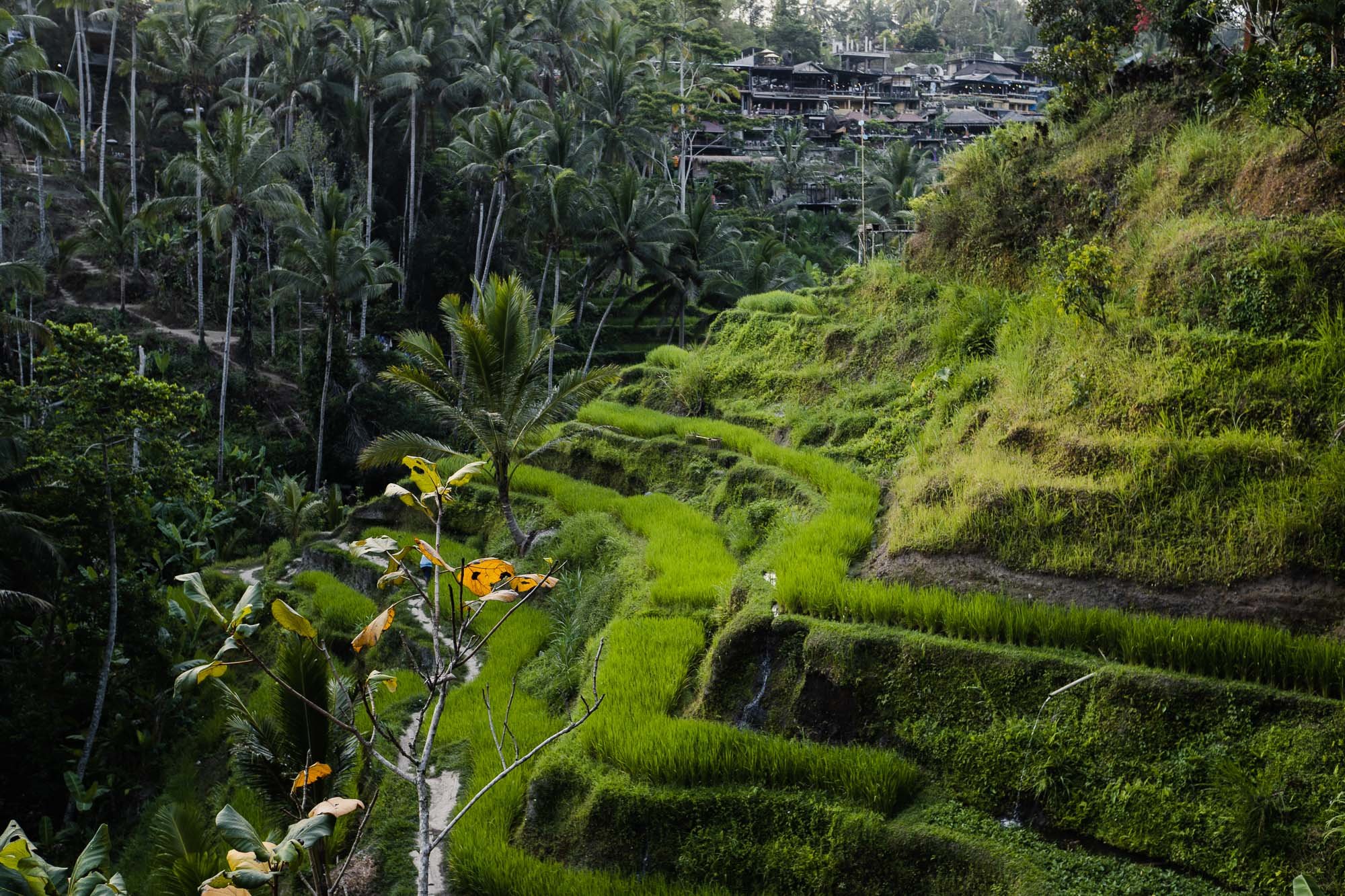 The Tegalalang Rice Terraces
Another agricultural icon and must see in Bali is located on the cliffs of Tegalalang Village: The Tegalalang Rice Terrace in Ubud are famous for their beautiful scenes of wide, undulating layers of rice paddies, kept alive by an ancient, sophisticated irrigation system.
Also known as the "Ubud Rice Fields", we couldn't miss the UNESCO World Heritage after we visited Ubud on a Monday morning. From there, we had a driver taking us the around 9 kilometers to the picturesque landscapes of Tegalalang. Since the Rice Terraces are a popular destination in Bali, we expected crowds of tourists, but instead, we were lucky to get to experience the magestic greens almost on our own. We did see a few farmers here and there, but other than that, it was basically just us and the lush, emerald-green fields.
Rice, Rice Baby
Rice is a staple food in Bali and it has strong ties to the Balinese culture. The cycle of rice growth pretty much sets the tone for much of the traditional Balinese life. The Balinese community views rice as a gift from God and a symbol of life. For thousands of years, the Balinese people have been growing rice and cultivating the beautiful rice terraces of Bali where three kinds of rice are grown: white rice, black rice and red rice. The white rice is the most common one while the red rice is much rarer and more expensive.